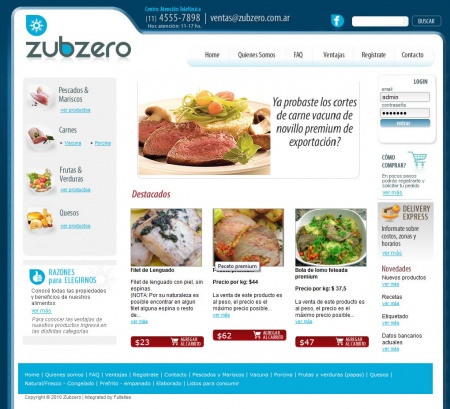 We develop an ecommerce application for Zubzero so their customers can browse and get the same exclusive products that they sell in premium markets.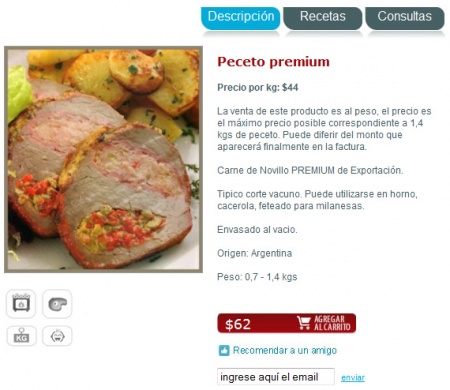 Detail of one product in Zubzero online catalogue. They can add all the information for the product and also recipes and other important characteristics.
Frozen foods now also available online
ZubZero (September - 2010)
With years of experience exporting frozen products of excellence around the world, Zubzero opened their online channel for the local market.

Zubzero asked fullsites to develop the online design and program the entire website, allowing their customers to browse their online catalog and made online purchases. We integrate offline and online payment methods so users can pay their purchases whit credit cards, bank transfers and other methods.

From seafood, meats, fruits and vegetables to cheeses, the e-commerce platform developed for Zubzero allows them, to manage not only the e-catalogue but also define different shipping rates based on variables that affect each product logistics.

Zubzero can also manage all their online content, giving their customers many more information concerning their foods, as recipes, origin, etc.
Visit website
Products and Services involved
Web Design & Multimedia
fullsites e-commerce
fullsites CMS
Corporate Identity