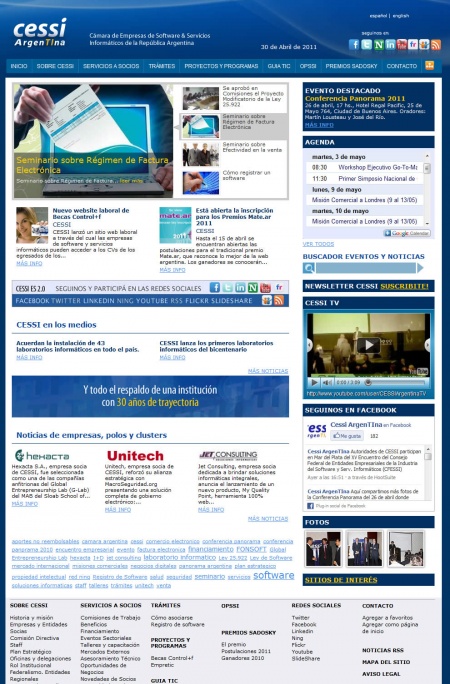 CESSI's new homepage, where members and guests can access to the whole chamber's content.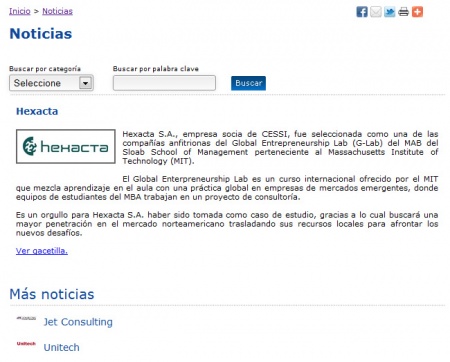 To carry out CESSI's project we integrate a content management system considering all the organization's requirements.
CESSI is renewed with fullsites
CESSI (April - 2011)
The Chamber of Software and Computer Services (CESSI) is a nonprofit organization that groups software and IT companies and organizations throughout Argentina.

CESSI choose fullsites to implement a new website design in a new web platform, integrating a content management system in order to manage all their public and private online content.

We also develop a new application that lets CESSI create their periodic newsletters delivered to the whole members across the country.

With the new CMS, the CESSI can incorporate all the content in multiple languages, even define what content to publish in what language, according to the organization communication strategy.

Visit website
Products and Services involved
Web Design & Multimedia
Web Applications Development
fullsites CMS
IT Consulting