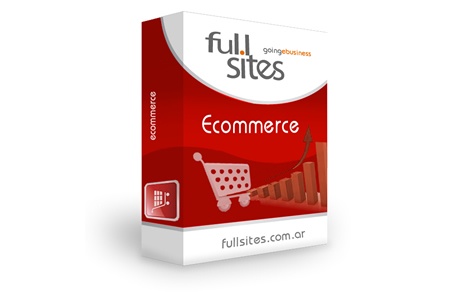 All the features that your business requires can be included to fullsites e-commerce application.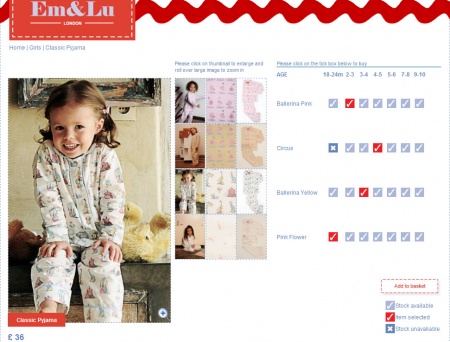 A unique combination of elements applied to the English shopping cart of Em & Lu's online store (http://www.emandlu.co.uk).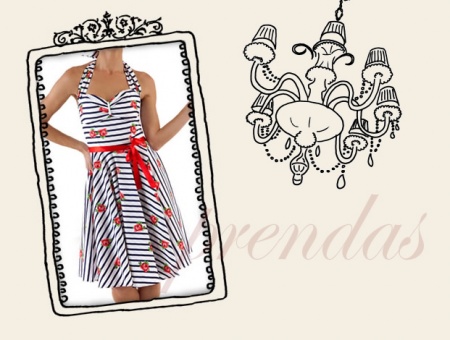 Las Oreiro, an online store developed by fullsites (http://www.lasoreiro.com).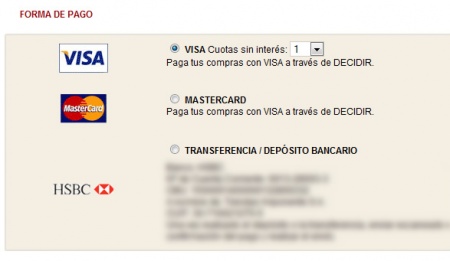 We integrate all online and offline payments methods.

We know how to get your business sells your items (products / services) online.

From electronics to machinery, from digital content to package tours, we have extensive experience in implementing e-commerce solution focused on your business needs.

Our fullsites ecommerce is a web-based items catalog that allows you generate online transactions (purchases, orders, quotations, bookings, etc..).
Benefits
Friendly interface. You can manage all the information from any computer with internet access.
You can change the whole design and appearance (look & feel) and the whole published content.
Does not require programming skills in order to manage the application.
Ideal for managing any items catalog (products, services and / or contents) saving printing costs and avoiding physical obsolescence that affects printed material.
Can be integrated with legacy systems.
You can register and manage your customer's information.
Can manage transactions, automatic emails and configure messages for any stage of the purchase process.
Reduce your costs without increasing the existing structure, equipment or personnel.
Scalable to all fullsites product suite.
Main Features
Can be integrated to any existing website.
Easy customization of colors, items display, image and other contents.
Categories management including sub-categories.
Product search engine.
Massive price changing.
Cross-selling management, relationships between items.
Customer management.
Transactions management.
General content management.
Multi-currency converter.
Add any offline payment methods.
Integrated to many online payment methods.
Statistics.
And many more features!
We know how to help your business with your ecommerce strategy.
Some customers implemented with this product / service
-
Hats and Caps are now online too!
Arteone | December - 2011
-
Who runs, flies
LAN | October - 2011
-
San Andrés University choose us for their marathon
Universidad de San Andrés | June - 2011
-
We build a new Maderines
Maderines | March - 2011
-
Frozen foods now also available online
ZubZero | September - 2010
-
Em & Lu opens their online store
MyMedia, for Em & Lu | September - 2010
-
A new challange to Tio Musa
Tio Musa | August - 2010
-
Furniture is also being sell online
Vivi Barbera | May - 2010
-
Las Oreiro delivers their clothes from your computer to your house
Latinvia, for Las Oreiro | February - 2008
More Information
If you need
more information
, get a demo of this product or ask for prices and contracting method,
complete the following form
and we will get in touch with you soon.