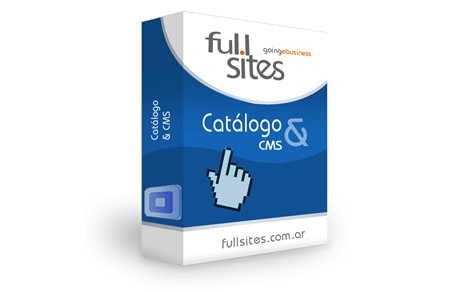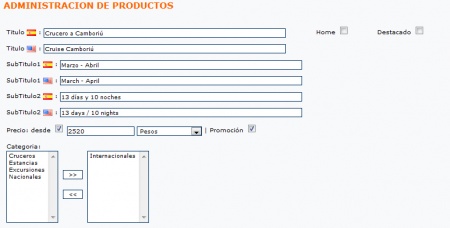 The catalogue can manage all the information that your business need.

The admin interface is simple and friendly for the admin user.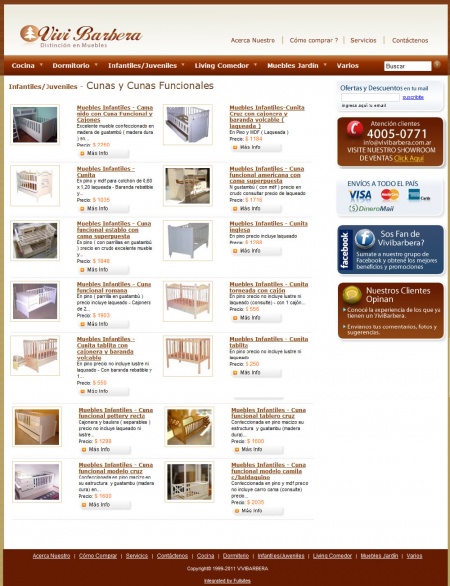 If your company needs an application that let you efficiently manage your items (product or services) catalog, fullsites catalog is the right choice.

From electronics to machinery, from digital content to package tours, we have extensive experience in implementing the solution according to your company's catalogs.

Your company does not require expensive custom development, and can be parameterized according to your business requirements.
Benefits
Online management interface; available from any computer with internet.
You can change the whole design and appearance (look & feel) and the whole published content.
Does not require programming skills in order to manage the application.
Ideal for managing any items catalog (products, services and / or contents) saving printing costs and avoiding physical obsolescence that affects printed material.
Can be integrated with legacy systems.
Scalable to all fullsites product suite.
Main Features
Can be integrated to any existing website.
Easy customization of colors, items display, image and other contents.
Categories management including sub-categories.
Product search engine.
Massive price changing.
Cross-selling management, relationships between items.
General content management.
Multi-currency converter.
Statistics.
And many more features!
Some customers implemented with this product / service
-
Good Real Estate Business
Folger | March - 2012
-
Hats and Caps are now online too!
Arteone | December - 2011
-
The architecture, now on the web
Urban Houses | November - 2011
-
Veronica Valente new online Catalogue
Veronica Valente | November - 2010
-
All trips available from a single click
Algieba Viajes | August - 2010
-
Now, United Kingdom has their pubs and sports map!
MyMedia, for Match Pint | July - 2010
-
Furniture is also being sell online
Vivi Barbera | May - 2010
-
fullsites also in the Real State business.
Menéndez Propiedades | February - 2010
-
The polo has their online catalogue
King`s Game | December - 2009
-
Sinclair Real State opens its online cannel
Sinclair Propiedades | October - 2009
More Information
If you need
more information
, get a demo of this product or ask for prices and contracting method,
complete the following form
and we will get in touch with you soon.