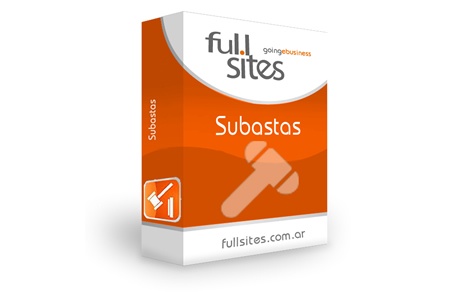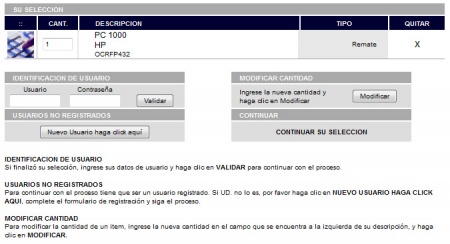 Auctions process detail: the user can bid for a product or service and, from a friendly control panel, yon ca follow up the whole bidding process.

If your company needs an application that manages open and private auctions in order to offer your products / services, our fullsites auctions is the right choice.

Without having to pay expensive custom development, which also require high maintenance budgets, this product is a complete auctions solutions that let you publish your items and sell them at the best price.


Benefits
Friendly interface. You can manage all the information from any computer with internet access.
You can change the whole design and appearance (look & feel) and the whole published content.
Does not require programming skills in order to manage the application.
Ideal for managing any items catalog saving printing costs and avoiding physical obsolescence that affects printed material. You can offer and sell them at the best price.
Can be integrated with legacy systems.
You can register and manage your customer's / provider's information.
You can invite a group of customers in order to participate in a private auctions.
Can manage transactions, automatic emails and configure messages for any stage of the procurement process.
Reduce your costs without increasing the existing structure, equipment or personnel.
Scalable to all fullsites product suite.
Main Features
Can be integrated to any existing website.
Easy customization of colors, items display, image and other contents.
Categories management including sub-categories.
Product search engine.
Massive price changing.
Relationships between items.
Customer management.
Transactions management.
General content management.
Multi-currency converter.
And many more features!
We know how to help your business with your business's e-auctions strategy.
More Information
If you need
more information
, get a demo of this product or ask for prices and contracting method,
complete the following form
and we will get in touch with you soon.